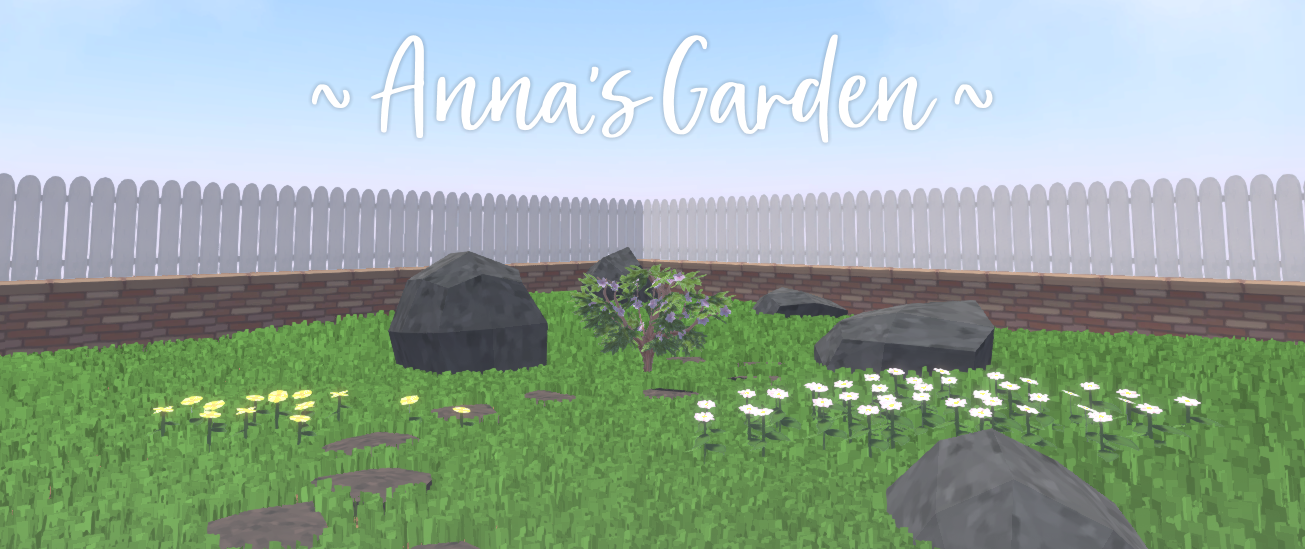 Anna's Garden
Changelog:
You can now change flowers with the mouse's scroll wheel.
Endless mode added (the game won't end as long as this is toggled on when the peach tree gives fruit). Press TAB to toggle it.
Toggling the audio, changing the mouse sensitivity, hidding the UI, and endless mode now save your preferences upon restarting/relaunching the game.
Added ESC to quit the game.
Fixed the tree's max size (1 -> 1.5 scale).
Files
Anna's Garden v1_2.rar
14 MB
Sep 03, 2018
Anna's Garden v1_2.zip
19 MB
Sep 03, 2018